Amazon.com (AMZN) blatantly defies all of my investing rules, and gets away with it every time.
It drives me crazy! But instead of staying mad, we're going to "get even" by banking some backdoor payouts the firm's landlords dish out.
Of course Jeff Bezos' company pays no dividend, nor does it buy back shares (and as I've written before, growing dividends and well-timed buybacks are sacred cows to me—and 2 keys to a rising share price).
In fact, the e-commerce giant has done the opposite, thumbing its nose at repurchases—busily adding to its share count since the late '90s!
Amazon Waters Down Its Shares …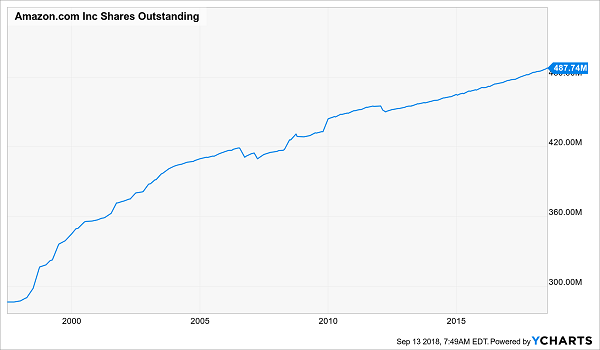 But just to show you what an incredible business this is, you can see that even though Amazon has diluted investors' holdings with these share issues, that's done zilch to crimp its massive per-share earnings and cash-flow growth:
… and Banks Huge Profits Anyway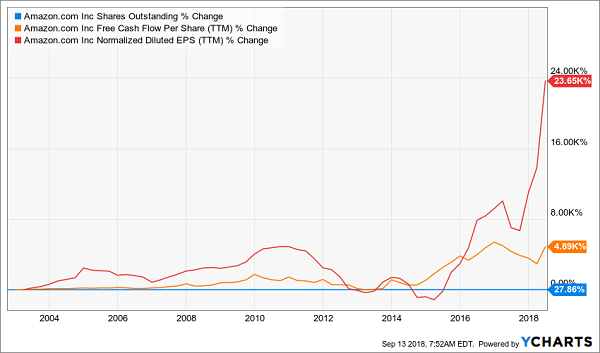 To top it off, this stock is the definition of pricey: it's never traded below 25 times earnings in its history—and today it trades at an absurd 158 times!… Read more