Looking for dividend payers with the most price upside? They're available, even in this pricey market. You just need to follow the free lunch signs…
Five months ago, I told readers to grab the "hurricane dip" in the best reinsurers. My Hidden Yields subscribers specifically were told to buy shares in Validus (VR) on September 15.
Why reinsurance? Why then? And why Validus?
Let's answer these three questions, because they're the reason Hidden Yielders woke up to 44% gains last Monday morning (and banked 51% total returns in 5 months).
This "Free Lunch" Was Cashed at Once (for 51% Gains)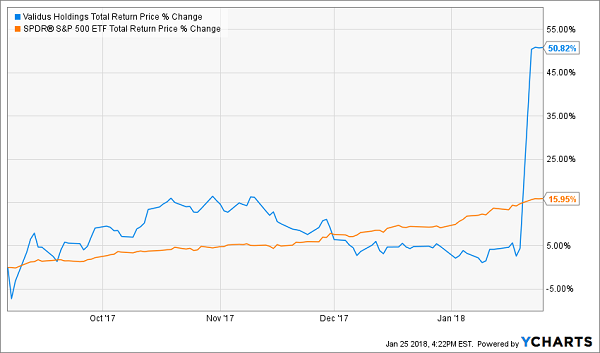 (Then I'll share my top 7 dividend growers with 51% upside by July 4th, too – for those of you who missed our reinsurance party.)
Step 1: Pick a Great Business Model
The first step to successful investing is to buy fantastic businesses.…
Read more