Back in February 2016, I wrote an article titled "4 Reasons to Buy This 9.2% Yielding Equity Fund". That fund was the AGIC Equity and Convertible Income Fund (NIE).
Since then, NIE has done this:
Almost 50% Gains in a Year and a Half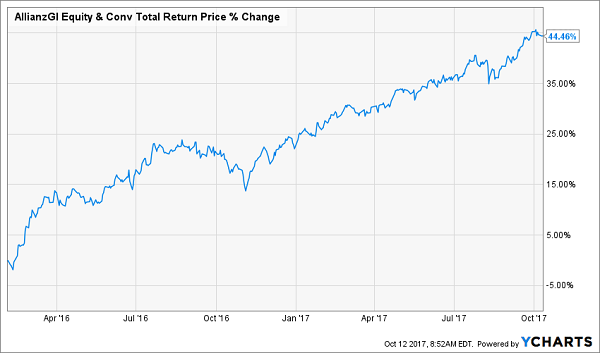 Oh, and did I mention that NIE pays a 7.4% dividend? That's right: $100,000 in this fund gives you $616 per month in cash.
Despite the conventional wisdom about dividend yields, that high yield doesn't come with high risks. Not only has NIE been growing its dividend since 2009, but that income stream is well covered by the fund's investments—again, thanks to its big returns, as we see in the chart above.…
Read more